Modern/Tropical Designs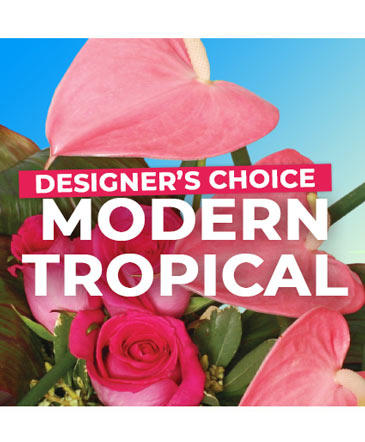 Modern Tropical Florals
Designer's Choice
Send something bright and beautiful to make their day! Our Designer's Choice Tropical arrangement is perfect for those who love the outdoors. Our florists have designed a modern arrangement that captures the beauty of the tropics with fresh florals that are sure to impress!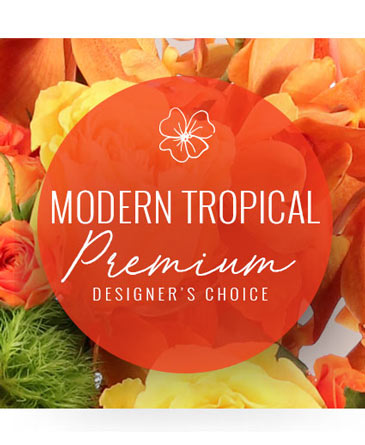 Modern Tropical Bouquet
Premium Designer's Choice
Capture the beauty of the outdoors with this tropical flower arrangement! These flowers have the perfect touch of life and lusciousness that will make your home feel like a tropical paradise. Treat yourself to our Premium Designer's Choice Tropical arrangement today!
Modern Tropical Special
Designer's Choice
Add a slice of paradise to any room with this stunning arrangement! Our expert florists are ready to create something truly special that embodies the tropical vibe. Wow the ones you love and send them the Modern Tropical Weekly Special today!